Bible readings & reflections
Weekly Bible Readings and Reflections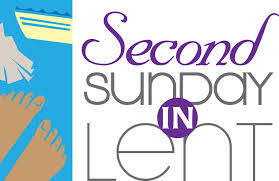 Genesis 15:1-12, 17-18: Abram's faith leads him into relationship with God (righteousness) & God makes a covenant with Abram, promising him that he will have a son to be his heir, and descendants as numerous as the stars in the sky.
Psalm 27: A song of assurance for God's protection and care, expressing the longing to live in God's sanctuary and find refuge there. In addition, the psalmist asks for God's mercy and rescue from his enemies.
Philippians 3:17-4:1: Paul's encouragement for believers to stay true for the sake of Christ, and to remember their heavenly priorities, following his example of faithfulness.
Luke 13:1-9: Jesus points out that a fruitful tree was often used as a symbol of Godly living and calls the people to repent and return to Godly living.
REFLECTION QUESTIONS FOR THE WEEK
1. What burdens are you carrying this Lent on your spiritual path?
2. How has God provided you provision midst anxiety about the future?
3. What are some troubles in your own life, presently?
4. In the past, what have you learned from waiting patiently for the Lord?
5. How might our heavenly citizenship come to bear on contemporary questions of political citizenship?
6. What would it mean to live as "signs of life" rather than "signs of death"?